Sailing course / skipper training on a motorboat
2 hours for €110,-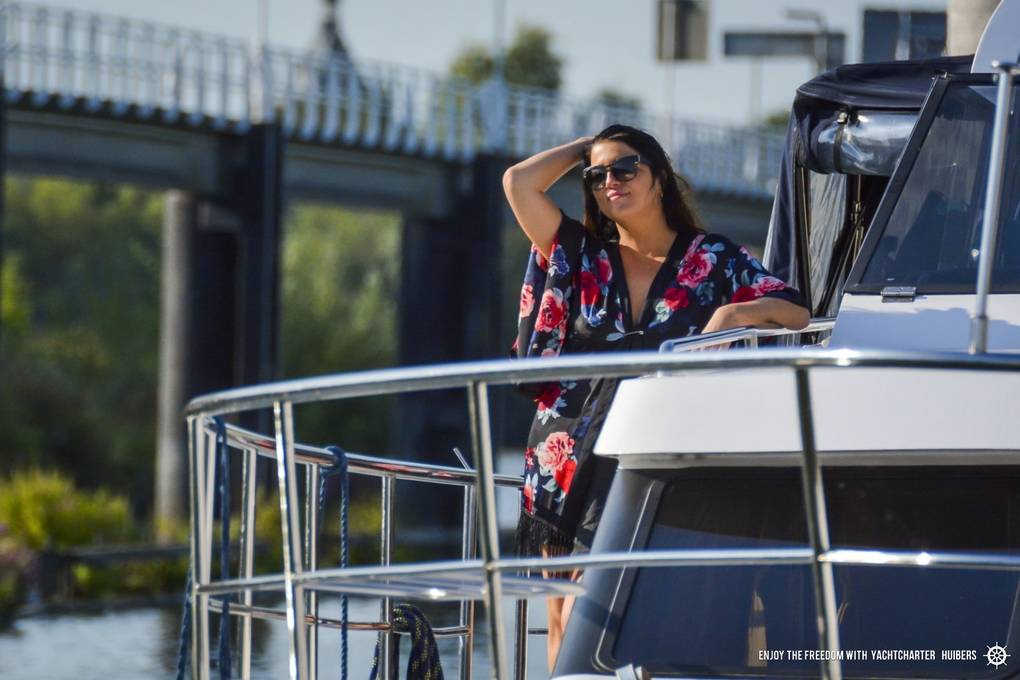 Mandatory for anyone without sailing experience, and useful for the water sports enthusiast who wants to keep their knowledge up to date.
You will receive the necessary instructions on board. Given by an experienced instructor. The sailing course starts with 2 hours.
During these 2 hours, intensive practice is done with maneuvering the boat, mooring and mooring and tying the ropes. But also the use of water maps, for example. The boating course is meant for everyone on board. This is because maneuvering a ship is teamwork between the crew and captain.
The exception is our "the Royal". The boating course is always compulsory. Extra hours can be booked for € 55 per hour.
You can book the sailing course with your motorboat or contact us with any questions!
Rent a boat with sailing course